I have authored two books that will help anyone in sales find true success by focusing on the people they serve.
S.M.I.L.E.: How a People-First Philosophy Creates Extraordinary Sales
In a world full of quick fixes and hyper-aggressive focus on systematized sales, S.M.I.L.E. will take you on a different path: to better sales and better living through relationship-building. Written for both rookie and veteran real estate agents and salespeople everywhere, this book is the antidote to the frenzied, formulaic, and pressure-driven sales tactics so common in the real estate world and other industries.
S.M.I.L.E. is a business parable about:
Living life with integrity, authenticity, and passion
Helping others become the best version of themselves
Transformation and personal growth in sales
Not just another gimmicky sales and business methodology, S.M.I.L.E. will show you how to build relationships that will feed a sales funnel not just today but for the long term, using effective, people-centered sales strategies everyone feels good about. Agents and salespeople will learn how to not only apply a relationship-based approach to successful selling but also carve out a meaningful legacy in their work and lives.
S.M.I.L.E. will help you redefine success and focus on making a difference, not just a dollar. This is a book about loving what you do, doing it in a way that impacts lives, and reaching new heights of personal and professional success.
Purchase Now at any of these Online Retailers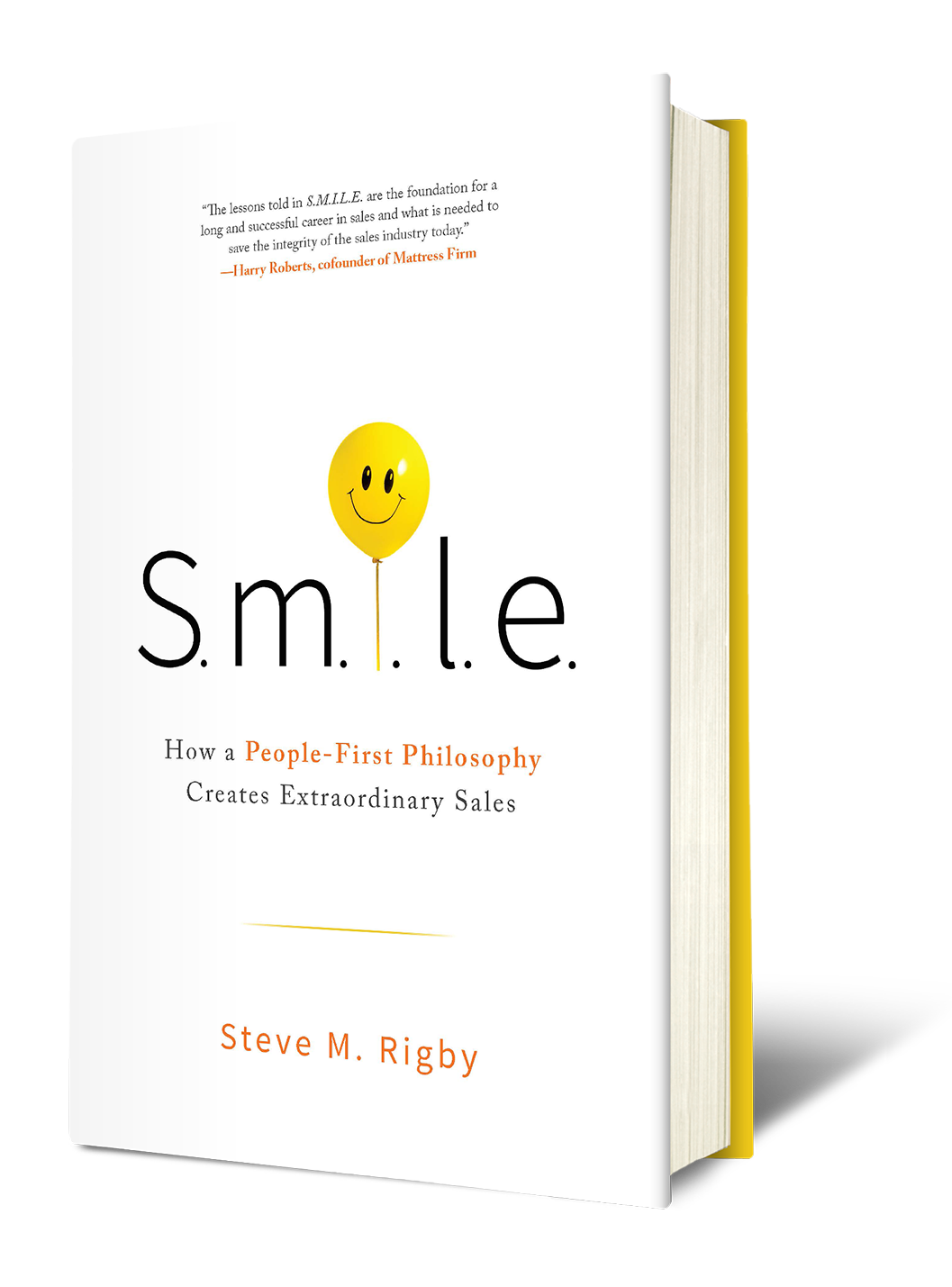 Endorsements for S.M.I.L.E.
"S.M.I.L.E. combines a creative storyline that draws you in, with the success stories of real people. This is a must-read for any sales professional looking to take their business to the next level."

David Osborn

New York Times best-selling author of Wealth Can't Wait and Miracle Morning Millionaires

"S.M.I.L.E. would be a great addition to any brokerage wanting to adopt a people-first philosophy or for any agent who wants to transform their career. The philosophies and strategies are easy to understand and apply, and I especially liked the complete review at the end of the book. Even if you're only able to adopt one or two of these ideas, your outlook will change enough to elevate your business little by little until you can revisit the book again."

Debra Hernandez

Director of Professional Development, Texas Association of REALTORS®

"Steve Rigby has written a delightful parable with an important message: When it comes to people and profits, think both/and, not either/or. The best salespeople know that a focus on both relationships and results is necessary for success. Read this book, apply Steve's principles, and get your S.M.I.L.E. on!"

Ken Blanchard

Coauthor of The New One Minute Manager® and Servant Leadership in Action

"Reading S.M.I.L.E. will not just make you a better salesperson, but a better parent, spouse, friend, and person. The lessons told in this business parable are the foundation for a long and successful career in sales and what is needed to save the integrity of the sales industry today."

Harry Roberts

Cofounder of Mattress Firm
Circle Selling : A Revolution-ary Approach to Sales Success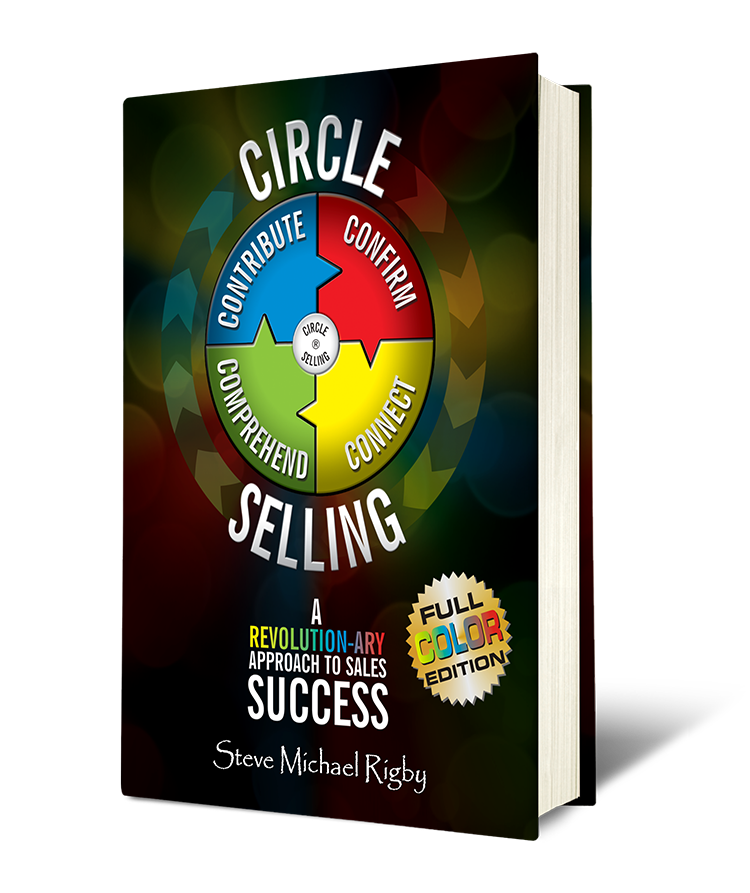 Circle Selling turns the traditional linear sales approach on its head by offering a dynamic selling model that equates selling to a dance. Each dance step gracefully moves the sales professional and their dance partner toward identifying a solution that will improve their partner's situation. It's simple, it's powerful, it's fun, and it works to the tune of a 600% increase in sales!
Get a free preview of my newest book to start your joyous journey to sales success today!
Ready to go deeper than reading one of Steve's books?